FaceBook For Business - How To
Here are our top dos and don'ts for using FaceBook for your business. 
Using FaceBook for your business is a great idea – as long as your ideal client is there! In order to successfully use FaceBook for your business, you'll need to identify exactly what your objectives are of using the platform.
For example, I'll be the first to admit that our FaceBook page is a bit pants. It's one of those things that gets left behind when we're trying to do all the things. It's our group however, which is our focus right now.
We worked out that in order to really help our ideal clients, we needed to build a community where they could ask their questions and get answers. 
Posting to a page is fine, but our clients are likely to lack a bit of confidence in all things tech and we needed to create a safe space for them to learn.
So, work out how you can best serve your ideal clients – is it through a community? Is it curating content on a topic and sharing it? 
Some examples;
Hannah from barefoot-baby uses FaceBook for her business through her group Ethical Mumming (or trying to). Her group is a safe space for parents to find out about ethical and eco-friendly alternatives to regular products.
Jacqui from eco-tots uses her FaceBook Business Page to announce and launch new products, regularly going live and talking about new brands.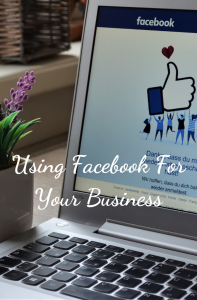 Your FaceBook Business Page
Your FaceBook Business Page needs to be as optimised as possible to allow people to find it. 
We recommend using a service like Canva to create a cover picture with a call to action. Remember that consistent aesthetics are a must – your potential clients need to be able to recognise your page and brand.
Some nuts and bolts of your FaceBook Business Page:
– Create a @ username to make your page more memorable
– Complete all of the headings, make sure that they're consistent across all of your platforms online
– Use the CTA button. *It's important to note that most people, when seeing your page for the first time, will want to see more of you before messaging directly. We'd recommend directing them to your website, or to an opt-in
– Organise your tabs in the way that you want them
– If you have a physical business location, allow people to check-in on Facebook
– Ensure that your cover picture is clear, visible and recognisable – people should be able to tell what you do straightaway
– Bonus points for including a CTA on your cover photo, which leads to an opt-in or a freebie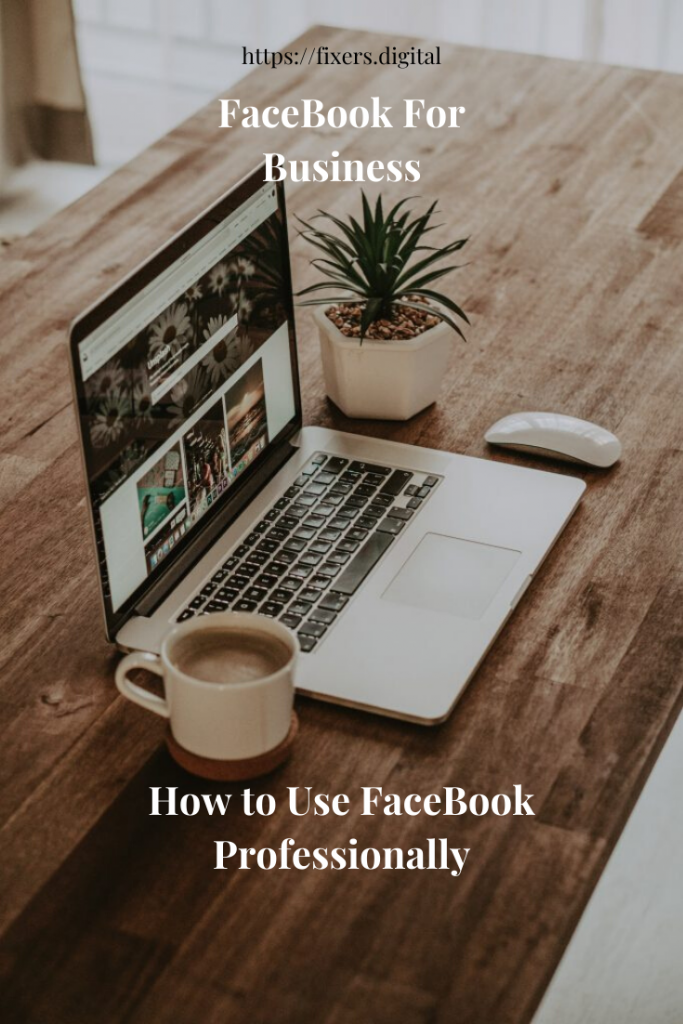 FaceBook Group For Business?
For some businesses, building a community is essential. For others, it's a strength of their business. These are things you need to consider when deciding if a FaceBook Group is right for your business.
1. Consistency and Value
You must ensure that you are providing value to your audience on a consistent basis. If you can't commit to nurturing your community, then don't bother
2. Admin and Rules
You'll need to make sure that you're either present enough to admin the group effectively, or that you have someone who is. Your rules also need to be clear for people joining the group; do you allow self-promotions? Do you have specific days for specific posts?
3. Group Description
Make sure that this matches the actual aim of your group. Bait and switch will get you put into FaceBook Jail
Top Tips:
– Rather than having a group which is all about your business, try aligning it with the values of your ideal client. If you sell organic food for example, maybe the group could be about leading healthier lives.
– Schedule content out so you can be present in the group to support your community
– Give give give give give, before ever asking for a sale
– Remember that you're competing with an algorithm, so not all of your posts will be seen by all the members
– Don't invite the world and its mother; keep it to your ideal clients
FaceBook Ads For Small Businesses
Obviously, one of the big advantages of using a platform like facebook for your business is that you can run ads.
Facebook and Instagram ads are one of the most effective forms of advertising, and used well can really skyrocket your business. For small businesses, we have to be careful not to get caught up in the 'boosting' process and ensure that our Facebook Ads are an extension of the value and services that we already offer our audience.
We're Nic and Lesley and we believe that budget should not be a barrier to growing your business through technology. We educate and inspire small business owners to master the tech themselves through a range of free and paid resources and our own online community over on Facebook.