Facebook Ads Support 2019: Part 1
Facebook ads can be a cheap and very effective way to target your ideal clients. They can pay back many many times the return on investment and allow you to include elements like videos, gifs and photos. You can collect email addresses, raise awareness and send people to landing pages.
On the other hand, get them wrong and they can be hugely expensive and useless. Take it from us! That's where we can help provide Facebook ads support.
A well thought-out and well-run Facebook ads campaign can be something that you can be running at a very low cost in the background of your existing marketing campaigns all the time. If you do it right, it will warm up a cold audience, bring a warm audience into your fold and provide an opportunity for a 'hot' audience to buy from you.
About Facebook Ads
About Facebook Ads:
The average organic reach for a Facebook post is 6.4% of a Page's likes

The average price per ad increased 17% in Q2 2018

Simultaneously, the number of ad impressions increased 21%

24.2% of Facebook Pages are using paid media

An average Facebook user clicks on 8 ads per month

E-commerce click-through rates have tripled in the last two years

Facebook's mobile ad revenue increased 50% year over year in June 2018
Undoubtedly, if you have a Facebook page, you can use facebook ads to help your online presence and ultimately your business. However… "I just need a facebook ad" is a bit like saying "I just need to run a TV commercial". There are so many variables that unless you really know what you're doing, it can be a big waste of effort, time and money.
Before we go any further on this, you need to have a quick look at this article to help in your facebook ads journey: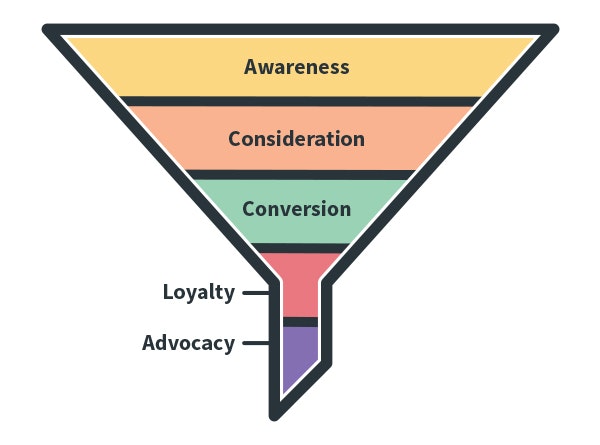 Strategies
Running a facebook ad must be a part of a larger overall strategy. This is where so many people fall down, and where you can thrive with our Facebook ads support. If you have a facebook page, maybe the pixel installed on your website and a mailing list, and then you run a facebook ad which doesn't make use of those assets, you are missing a trick.
Your hot, warm and cold markets are the key to running successful ads on any platform. You need to use the power of technology to leverage these, and provide value to them accordingly.
Hot audiences aka 'Most Aware and Product Aware'
These are people who already know, like and trust you. They have probably accessed other services or products of yours and are active in your groups or on your page. These are people who are ready to buy from you. You will find them on your email list, customer contacts, in your group.
Warm audiences aka 'Product Aware and Solution Aware'
These are people that probably know about you and your product or services. They know roughly what you do. They may know that they are looking for a service like yours, but probably haven't put the 2 together yet. You'll find them on your email list, possibly in your group.
Cold audiences.
These are people who know nothing about you. You have never interacted with them before. They may know that they are looking for a service or product. They may not know exactly what they need. You will find them on social media as a lookalike audience of your existing clients.
Myths
Facebook Ads don't work….
Imagine sticking a postcard in the local newsagent's. You advertise your babysitting service. You don't get any calls, and so you pull the ad after a week or so and talk about how the 'card didn't work'. Maybe you put the ad in a shop which serviced mainly students. Maybe you put it in a shop which was frequented by elderly people. Maybe you didn't find out who went in the shop, and just hoped for customers.
What if you put your card in a shop where only parents went. A shop where only tired, stressed out parents went. A shop that sold things mainly to tired, stressed out parents in need of a babysitter. Would your results be different?
You can do that with Facebook Ads!!
Facebook Ads are expensive
Are they? Which metrics are you looking at? How much would you pay for a new client?
When looking at the cost of Facebook ads, we really need to look at the cost of our business. How much does a new customer typically spend? What are they worth to your business?
I just need a Facebook Ad
I really struggle with this one, and I hate to be a tough love lady, but you "just need an actual marketing strategy", not a facebook ad. Although Facebook ads can be fabulous, you cannot leverage your entire business on them! They are a tool, like any other paid advertising platform. Yes, they may reach more people, but ads are only worth it if they are reaching the right people, at the right time with the right offe